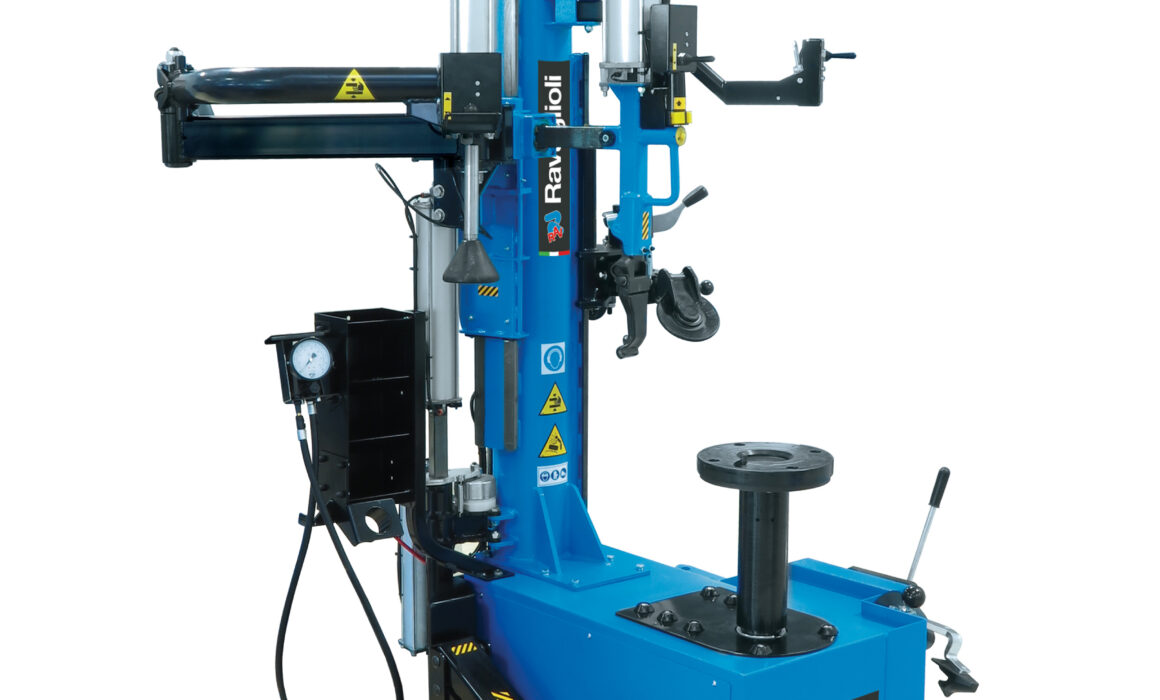 Introduction
When it comes to the automotive industry, the ability to efficiently and safely change tyres is a critical aspect of every mechanic's work. For decades, Ravaglioli has stood at the forefront of innovation, manufacturing top-of-the-line tyre changers that have earned a reputation for excellence worldwide. In this blog post, we will explore why Ravaglioli is considered the best in the industry and how Irish automotive professionals can now access these cutting-edge machines through Equipco, the premier distributor of garage equipment in Ireland.
Ravaglioli: Pioneers of Tyre Changer Technology
Ravaglioli is a name synonymous with precision, quality, and reliability. With over 60 years of experience, the Italian manufacturer has continuously pushed the boundaries of tyre changer technology, setting new standards for the industry. Their commitment to innovation has resulted in a range of tyre changers that offer unrivaled performance, efficiency, and user-friendliness.
The Key Features that Set Ravaglioli Tyre Changers Apart:
Advanced Technology: Ravaglioli's tyre changers boast state-of-the-art technology that simplifies the tyre changing process while ensuring accuracy and safety. From intuitive touch screen interfaces to automatic tool head positioning, these machines are designed to streamline workflow and reduce the risk of damage to tyres and wheels.
Durability and Longevity: Built with robust materials and high-quality components, Ravaglioli tyre changers are engineered to withstand the demands of busy workshops. Their machines are known for their durability, resulting in a long lifespan and minimized downtime.
Versatility: Ravaglioli offers a diverse range of tyre changers suitable for various vehicle types, including cars, trucks, motorcycles, and industrial vehicles. This versatility ensures that automotive professionals in Ireland can find the perfect solution to meet their specific needs.
Safety: Safety is a paramount concern in any workshop, and Ravaglioli prioritizes this aspect in the design of their tyre changers. Integrated safety features, such as bead breaker protection systems and tire inflation cages, provide a secure and controlled tyre-changing process.
Equipco: Bringing the Best to Ireland
As the leading distributor of garage equipment in Ireland, Equipco takes pride in delivering top-quality products to automotive workshops across the country. In their mission to provide the best solutions, Equipco has partnered with Ravaglioli to bring their world-class tyre changers to Irish mechanics and businesses.
Why Choose Equipco for Your Ravaglioli Tyre Changer:
Extensive Product Range: Equipco offers a comprehensive selection of Ravaglioli tyre changers to cater to diverse needs, ensuring that every workshop can find the perfect fit for their operations.
Expert Consultation: The team at Equipco understands that each workshop has unique requirements. They provide expert consultation to help you choose the most suitable Ravaglioli tyre changer for your specific needs.
After-Sales Support: Equipco's commitment to customer satisfaction extends beyond the sale. They offer reliable after-sales support, including servicing, maintenance, and spare parts to keep your tyre changer performing at its best.
Conclusion
Ravaglioli has earned its reputation as the manufacturer of the best tyre changers in the world, thanks to their commitment to innovation, durability, and safety. Now, through the partnership with Equipco, Irish automotive professionals can experience the exceptional performance and efficiency of Ravaglioli's tyre changers in their workshops. With Equipco's dedicated support and expertise, the journey to enhance productivity and elevate the tyre changing process has never been easier. Choose Ravaglioli and Equipco for the ultimate tyre changer solution that meets the demands of your Irish garage or workshop.