Description
With EVs now a major part of all workshops. It is important to have the right EV 2 post lift or EV in ground piston lift. Equipco Ireland has you covered with the full range from Ravaglioli, Cascos and Nussbaum.
You can see our full range of lifts at Full range
Cascos: Our most versatile lift is in fact a 2 in one, 2 post lift and therefore a great choice. Our industry leading, safest interchangeable EV lift forks turn your standard Cascos 2 post lift in to a EV lift in minutes. We are different from other manufacturers. The cascos EV attachments are mounted securely on the body of the arm, distributing the weight evenly and ensuring a level lift
Mount the Cascos 2×1 EV adaptors to any of your existing Cascos 2 posts lifts. Be secure in the knowledge that you are lifting safe with Cascos.
The 2×1 means that a lift can be dual-purpose, and negates the need to have separate lifts. With 3m between the columns and totally unobstructed access to the vehicle underside, so the battery can then be freely accessed, with plenty of room to work.
Why '2×1'?
The 2×1 refers to the universal nature of the adaptor that comes with the C4XL EVA. So basically, the lift is dual-purpose, having both regular lifting arms and the specialist EVA arms and therefore negating the need to have separate lifts.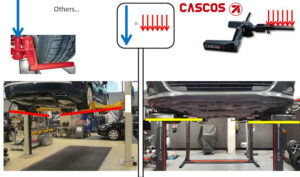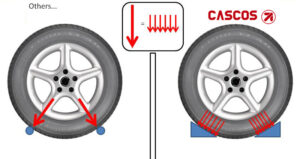 The universal lift for the future EVolution
The electromechanical EV 2 post lift KPX357EV is the ideal solution for whoever wants to set up a universal work bay. The innovative low-profile arms with rotating terminal offer incredibly flexible use, making the lift suitable for lifting all types of vehicles – from the standard city cars to sports cars – including the most modern electric vehicles – up to the VW T6 with long wheel base.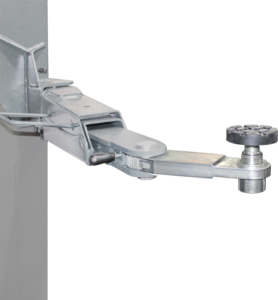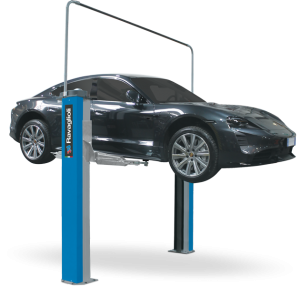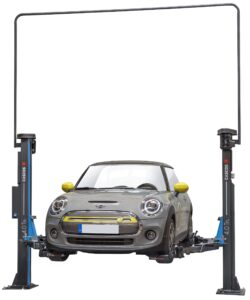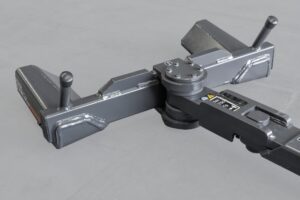 We have dedicated EV workbay technical cabinets from DEA Worklab Italy