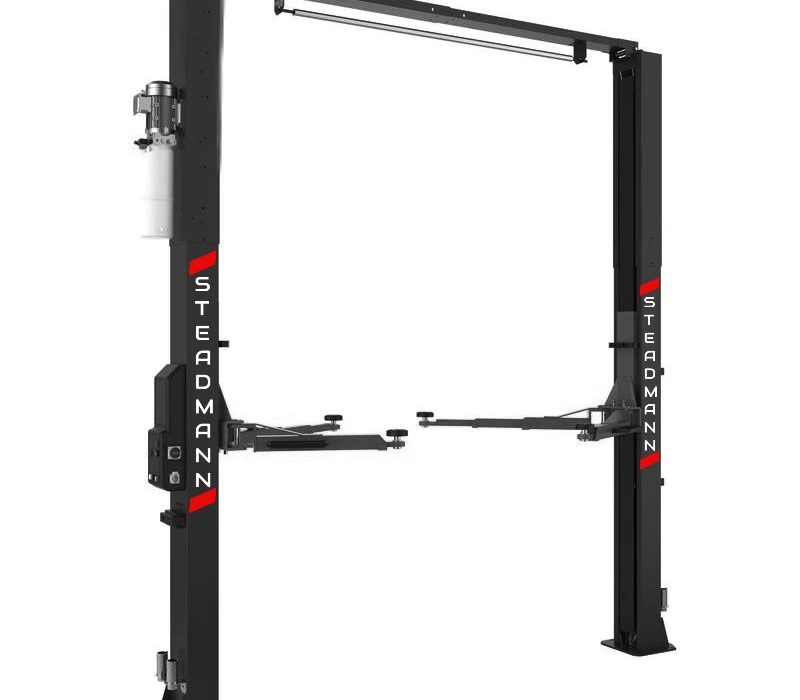 Ireland's Best Value 2 Post Lift: Steadmann Lifts from Equipco Ireland
When it comes to automotive maintenance and repair, having the right equipment can make all the difference. One essential piece of equipment that every mechanic and car enthusiast needs is a reliable 2 post lift. These lifts provide a secure and convenient way to access the underside of vehicles, making tasks like oil changes, tire rotations, and brake repairs much easier. Among the many options available in the market, Steadmann 2 post lifts stand out as Ireland's best value choice, and Equipco Ireland is the go-to distributor for these top-notch lifts.
Steadmann: A Name Synonymous with Quality
Steadmann has established itself as a trusted name in the automotive equipment industry, renowned for producing high-quality lifts that combine durability, functionality, and safety. Their 2 post lifts are designed to meet the demands of both professional mechanics and hobbyists, offering a robust solution for lifting vehicles of various sizes and weights. With a focus on engineering excellence and customer satisfaction, Steadmann lifts are built to withstand the rigors of daily use, ensuring that your investment will last for years to come.
Why Choose a Steadmann 2 Post Lift?
Durability: Steadmann lifts are constructed from premium-grade materials, ensuring their longevity even in the most demanding workshop environments. The heavy-duty components are designed to handle the weight of different vehicles without compromising safety.
Safety: Safety is paramount when working with heavy machinery. Steadmann lifts come equipped with advanced safety features, including sturdy lock mechanisms, automatic arm restraints, and durable lifting arms. These features provide peace of mind while working under vehicles.
Versatility: Whether you're working on a compact car or a larger vehicle like an SUV, Steadmann lifts are versatile enough to accommodate a wide range of vehicle sizes. Adjustable lift arms and flexible height options make them suitable for various types of automotive maintenance and repairs.
Ease of Use: Steadmann lifts are designed with user-friendliness in mind. Smooth lifting mechanisms, clear positioning guides, and intuitive controls ensure that using these lifts is a hassle-free experience.
Equipco Ireland: Your Trusted Distributor
When it comes to sourcing Steadmann 2 post lifts in Ireland, Equipco Ireland is the distributor you can rely on. Equipco has a reputation for delivering top-quality automotive equipment and tools to workshops and garages across the country. As an authorized distributor of Steadmann lifts, Equipco Ireland ensures that you have access to the latest models and features, backed by their exceptional customer service and technical support.
Steadmann 2 Post Lifts for Sale in Ireland
Are you ready to enhance your workshop's capabilities with a Steadmann 2 post lift? Look no further than Equipco Ireland. With a wide range of Steadmann lifts available for sale, you can find the perfect lift to suit your needs and budget. Whether you're a professional mechanic looking to upgrade your equipment or a car enthusiast setting up a home garage, investing in a Steadmann lift is a decision that will pay off in terms of efficiency, safety, and convenience.
In conclusion, when it comes to 2 post lifts in Ireland, Steadmann lifts from Equipco Ireland offer the best value in terms of quality, durability, and performance. These lifts are designed to meet the needs of automotive professionals and enthusiasts alike, providing a reliable and secure solution for vehicle maintenance and repair. With Equipco Ireland as your distributor, you can rest assured that you're getting access to top-notch products and excellent customer support. Don't miss out on the opportunity to elevate your workshop's capabilities with a Steadmann 2 post lift.