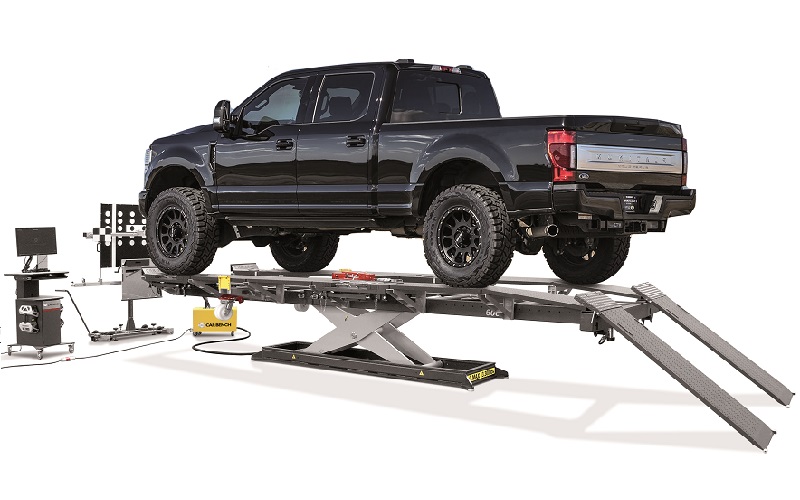 Introduction
In the world of collision repair, precision and efficiency are crucial for restoring vehicles to their pre-accident condition. Carbench Italy has established itself as the market leader in manufacturing cutting-edge collision repair equipment, setting new standards for quality, innovation, and reliability. In this blog post, we will explore why Carbench Italy stands out as the best in the industry and how Irish collision repair professionals can access these state-of-the-art solutions through Equipco, the premier distributor of garage equipment in Ireland.
Carbench Italy: Pioneering the Collision Repair Equipment Industry
With a legacy spanning over three decades, Carbench Italy has become synonymous with excellence in collision repair equipment. Through continuous research and development, they have consistently delivered top-of-the-line solutions that cater to the evolving needs of the automotive industry. Let's delve into the key factors that distinguish Carbench Italy from its competitors:
Precision Engineering: Carbench Italy's collision repair equipment is crafted with precision engineering, ensuring accuracy and reliability in every repair job. From frame straightening benches to pulling systems, their equipment guarantees a precise restoration process for vehicles of all makes and models.
Advanced Technology: Embracing the latest technological advancements, Carbench Italy integrates cutting-edge features into their equipment. From intuitive touch screen interfaces to sophisticated measuring systems, their solutions streamline the repair process, reducing turnaround times while maintaining superior quality.
Versatility: Carbench Italy offers a diverse range of collision repair equipment suitable for various vehicle types, including cars, SUVs, trucks, and even commercial vehicles. This versatility ensures that collision repair professionals in Ireland can find the perfect fit for their specific requirements.
Durability and Safety: Built with premium materials and adhering to rigorous quality standards, Carbench Italy's equipment is designed for durability and safety. Their robust construction ensures longevity, minimizing downtime and maximizing productivity in busy repair shops.
Equipco: Bringing Carbench Italy's Excellence to Ireland
As the trusted distributor of garage equipment in Ireland, Equipco takes pride in providing top-quality products to automotive professionals across the country. To elevate their offerings further, Equipco has partnered with Carbench Italy, enabling Irish collision repair businesses to access the finest collision repair equipment in the market.
Why Choose Equipco for Your Carbench Italy Collision Repair Equipment:
Extensive Product Range: Equipco offers a comprehensive selection of Carbench Italy collision repair equipment, ensuring that every collision repair shop can find the ideal solution tailored to their needs.
Expert Consultation: The experienced team at Equipco understands the unique requirements of collision repair professionals. They provide expert consultation to help you select the most suitable Carbench Italy equipment for your specific operations.
Comprehensive Support: Equipco is committed to ensuring your success. Beyond the initial purchase, they offer comprehensive support, including installation, training, and ongoing service, to ensure your Carbench Italy equipment delivers peak performance.
Conclusion
Carbench Italy's position as the market leader in collision repair equipment is well-deserved, thanks to their precision engineering, advanced technology, and commitment to durability and safety. Through the collaboration between Carbench Italy and Equipco, Irish collision repair professionals can now access the industry's best solutions to elevate their repair processes. Choose Carbench Italy and Equipco for the ultimate collision repair equipment that will set your Irish repair shop apart, providing precise, efficient, and high-quality repairs that meet the highest standards of the automotive industry.