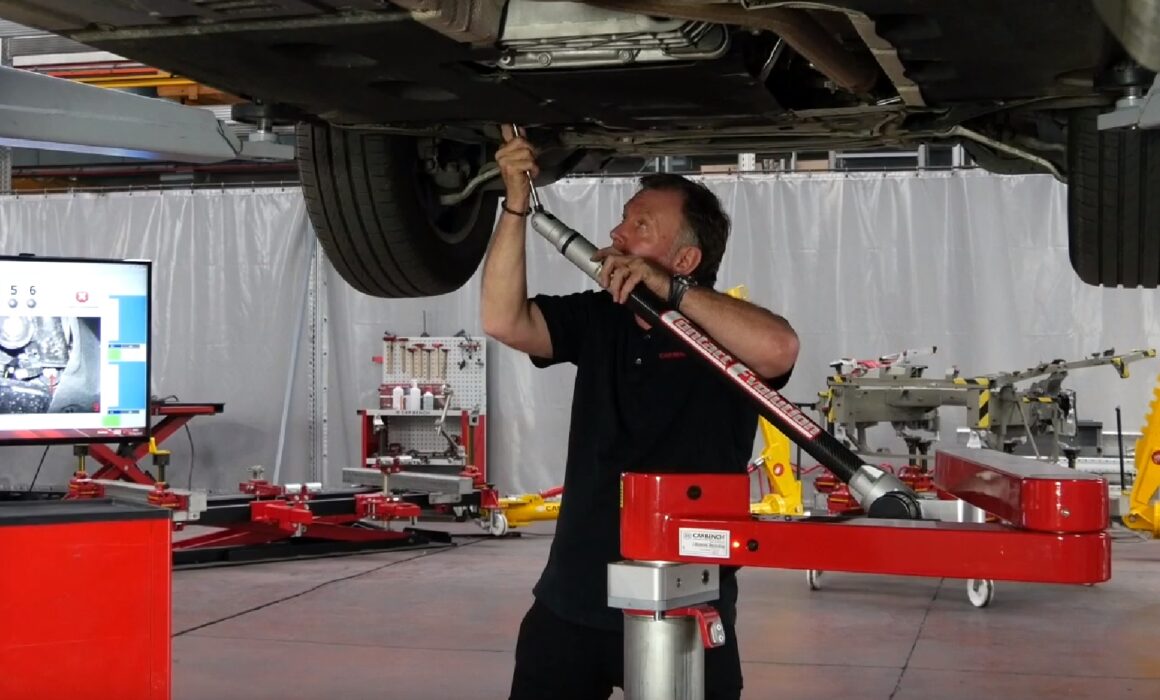 Selecting the right garage equipment supplier is a vital decision that can significantly impact the success and efficiency of your automotive business or DIY garage. Whether you're in need of lifts, tyre changers, wheel balancers, or diagnostic tools, the supplier you choose can make all the difference. In this helpful guide, we take a look at the main considerations to keep in mind when you're searching for a reliable garage equipment supplier – read on to learn more.
The foundation of any successful garage equipment supplier relationship is quality. The quality of the equipment you purchase can affect not only the safety of your team but also the longevity of your tools. It's essential to ensure that your supplier's products meet industry standards and certifications. So, you should always ask about the materials used in manufacturing the equipment as well. High-quality materials typically result in more durable and dependable equipment.
A supplier's reputation in the industry is a significant indicator of their reliability. So, you should look at their reviews and testimonials from other customers. Positive feedback and a history of delivering quality equipment on time are strong indicators that you can trust the supplier.
Comprehensive Product Range
When it comes to garage equipment, one size doesn't fit all. A supplier that offers a wide range of equipment, including lifts, tyre changers, wheel balancers, and diagnostic tools, can be a valuable resource. Having a single supplier for multiple equipment needs can simplify your procurement process and potentially save you time and money.
Technical Support and Training
Even the best equipment may require maintenance or troubleshooting at some point. Therefore, it's crucial to ensure that your chosen supplier offers robust technical support. It's worth inquiring about their training resources, including on-site training, online materials, or access to a dedicated customer support team. A supplier that provides ongoing support can help you maximise the efficiency and lifespan of your equipment.
Understanding the warranty coverage for the equipment you purchase is vital. Different suppliers may offer varying warranty terms and conditions, so it's essential to read and comprehend the details. A comprehensive warranty can provide peace of mind, knowing that you're protected in case of manufacturing defects or equipment malfunctions.
Budget considerations are always a factor in any business decision. While it's crucial to stay within your budget, it's equally important not to compromise on quality. Ultimately, consider the total cost of ownership, including maintenance and operational expenses, when evaluating the overall value of the equipment. Additionally, inquire about financing options or leasing programmes if you need flexibility in your payment arrangements.
Searching for a Trusted Supplier of Garage Equipment in Ireland?
Here at Equipco, we are Ireland's premier supplier of garage and test equipment, as your go-to partner for elevating your workshop's efficiency and profitability. Our comprehensive range of products includes everything from basic 2-post lifts to advanced tyre tread scanners and 3D wheel alignment systems.
We also offer specialised equipment for vehicle diagnostics, tyre maintenance, and bodyshop repairs. Our touchless alignment systems and ADAS technologies are designed for vehicles ranging from cars to heavy goods vehicles (HGVs).
Beyond supplying top-tier equipment, we provide full training and ongoing support to ensure you maximise the return on your investment. Our GEA-certified engineers offer a complete installation and aftersales service across Ireland.
Whether you're planning a new workshop or upgrading an existing one, our 3D workshop design software and flexible finance options make the process seamless. Any questions? Call us today on 01-4016569 to learn more.